Posted on September 26, 2017
September 27, 2017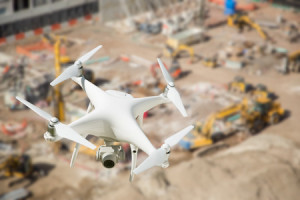 New technologies are making our day-to-day lives easier all the time, and it's no different in the world of construction.
You might think positions like a construction worker, crane operator, or brick layer are all that the industry has to offer, but that's no longer the case. If you are passionate about technology and love creative thinking, here are three positions in the industry that are worth looking into.
Drone operator. Do you love flying drones on the weekends? Do you regularly shoot video off of your own personal drone? What if you could do the very same thing and get paid for it? Construction companies all over the world are using drones to keep tabs on projects, look for safety hazards, and provide aerial photographs and data. Commercial drone schools are popping up in order to meet the demand for training. If you already know how to fly a drone, you could use those skills and convert them into a lucrative career.
3D-printing expert. 3D-printing is making manufacturing and construction work easier and quicker than ever before. Rather than waiting weeks or months for molds to be made or building materials to be delivered, 3D-printers are allowing construction teams to print parts and materials in just a few hours while on-site.
Augmented reality developer. Augmented and virtual reality is giving architects and engineers access to the structures that they're building before they've even started construction. Graphic design experts are responsible for taking measurements and turning them into a living, breathing projection. Sounds pretty cool, right?
The construction industry is no longer just about manual labor. There is so much opportunity when it comes to technology and electronics. The future is bright. Will you be taking advantage?